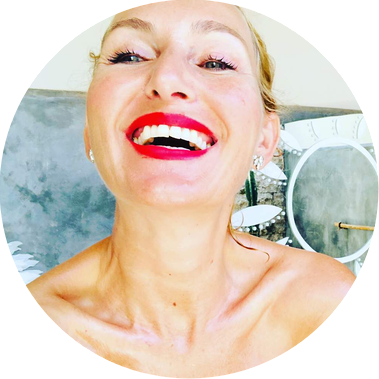 Biography
Petra van Raaij is a dutch Photographer working in the Fashion industry for most of her adult years. She first discovered her passion for photography while studying Fashion Design at the Academy of Fine Arts in Maastricht, The Netherlands.

After successfully completing her study, her career took a different turn and she became a renowned Make up artist working worldwide. On one of her work trips to Cape town, she decided to change her career and pursue her dream to become a Fashion Photographer.
With a keen eye for details and her passion for photography, fashion and beauty, she has worked successfully for international clients all around the world.
"This job is one big adventure, always challenging, never a dull moment. I love creating beautiful, timeless, imagery and as passionate today about my profession, as 17 years ago".
Clients
. O'Neil . Triumph . Passionata . FA . Acuvue . DimCacharel . S'Oliver . Silan . Cyell . Lingadore . Halluber . Swarovski Perfume . African Botanics . Evarea . Patrice Breal . Baxxe . Arrow . Little Mistress . Go Colours . Zivame . Takko . Tchibo . Truworth . Edgards . Hansgrohe . Saturday Shoes . Safiya Shoes . Deichmann . Betty Barclay . Marylise . Miss Elaine . Blue Fire Co . Rituals . Elle . Cosmopolitan . MarieClaire . Gala . Grazia . Glamour . Maxi . GQ . Teaser Magazine . Kult Magazine . Lovesome Magazine . Mirage Magazine .
Experience
More than 17 years experience as a Fashion and Beauty photographer. I've worked for international clients on location worldwide.
Education
Studied 5 years Fashion design at the Academy of Fine Arts in Maastricht, the Netherlands. I've worked as a make up artist for about 10 years before I followed my dream and became a fashion photographer.
Philosophy
I love creating beautiful, timeless, imagery that have an uplifting, sensual feeling, preferably in natural settings.
Day rate
Depending on the demands of the job, how big is the organisation and what usage of the images will be needed.